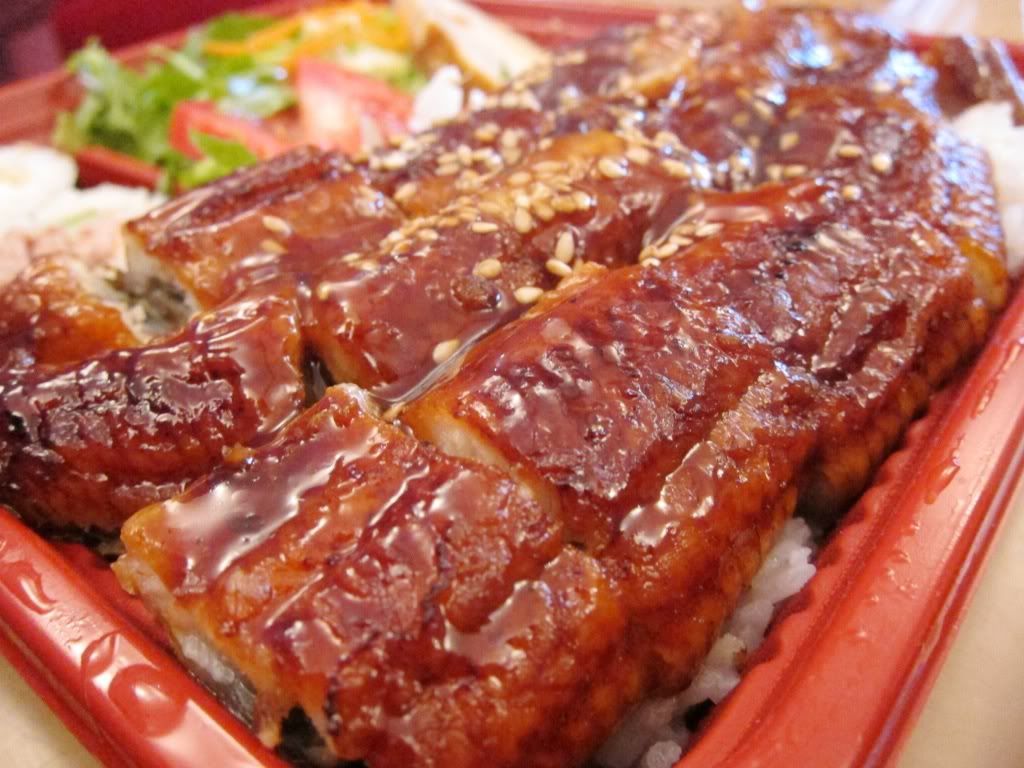 In Perth - West coast of Australia, there's a lot less asians than in Sydney or Melbourne. it's really hard to find good and authentic asian food, especially in the suburbs that are not close to the city center(here where i live). this little kebab sushi shop is originally owned by a kebab guy(those with dark skin color..). After it's bought by a Japanese Chef, Shingo, who migrated here, now it also sells sushi! The owner of this shop used to work in the Hilton Hotel. so the Sushi and bentos here are a lot better than others' in the area around!
在澳洲西岸的柏斯, 在澳洲來講, 沒有悉尼、墨爾本那樣多華人, 要找好吃又正宗的亞洲菜式也不易, 特別距離市中心不太近的住宅區(我住的這裡). 這家卡巴壽司小店, 本來是一家卡巴店(黑皮膚那些人呢..), 被一個日本移民來的廚師 Shingo 買了之後, 這店也售壽司了~ 這店的店主以前是在Hilton酒店當廚師的, 做的壽司及便當都比同區的好吃!
It's eel bento, usually it comes with 2 little sushi rolls. if you're lucky you might get some different snacks. I got deep fried crab sticks before
!!
上圖是鰻魚便當, 通常附有2顆小壽司的, 你好彩的話有時會有其他特別的小食! 我試過有炸蟹鉗呀
~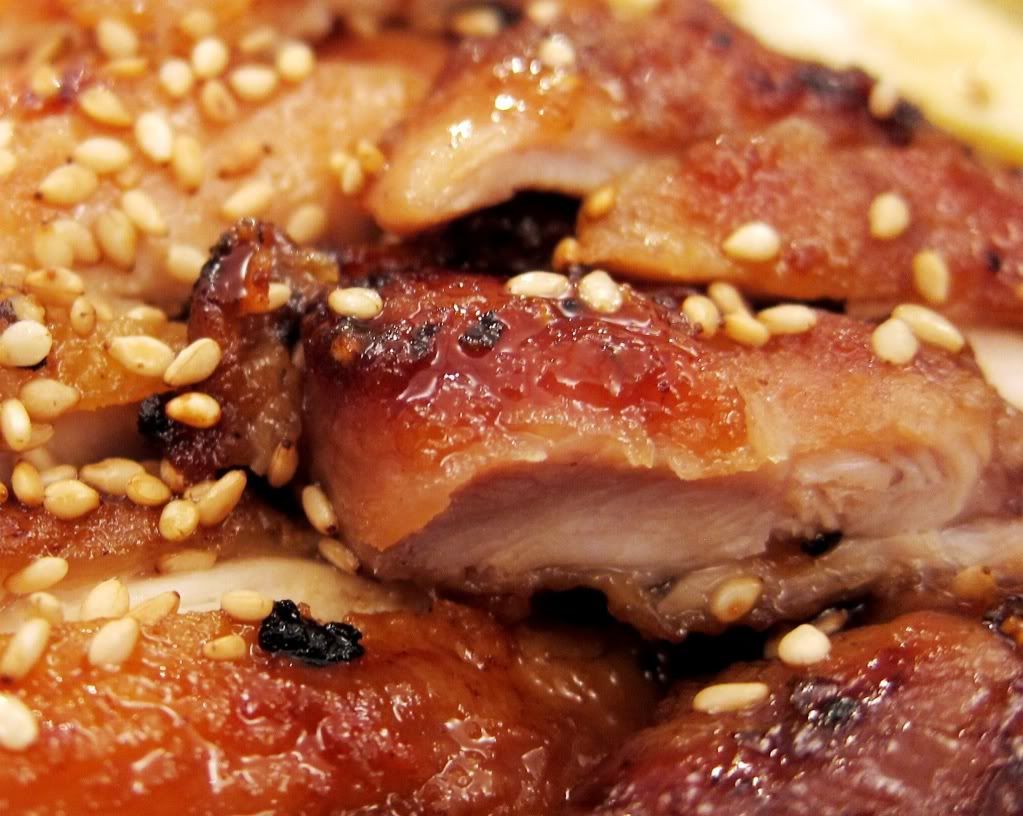 this is a real teriyaki chicken cooked by a Chef, he makes his own Teriyaki sauce! not the thing i made before with the ready sauce... this one is sooooo much better!
這個是真正日本廚師做的照燒雞, 照燒汁是自家製的, 絕對唔係我之前整的那些"超市照燒醬隨便煮雞肉", 這個好食好多!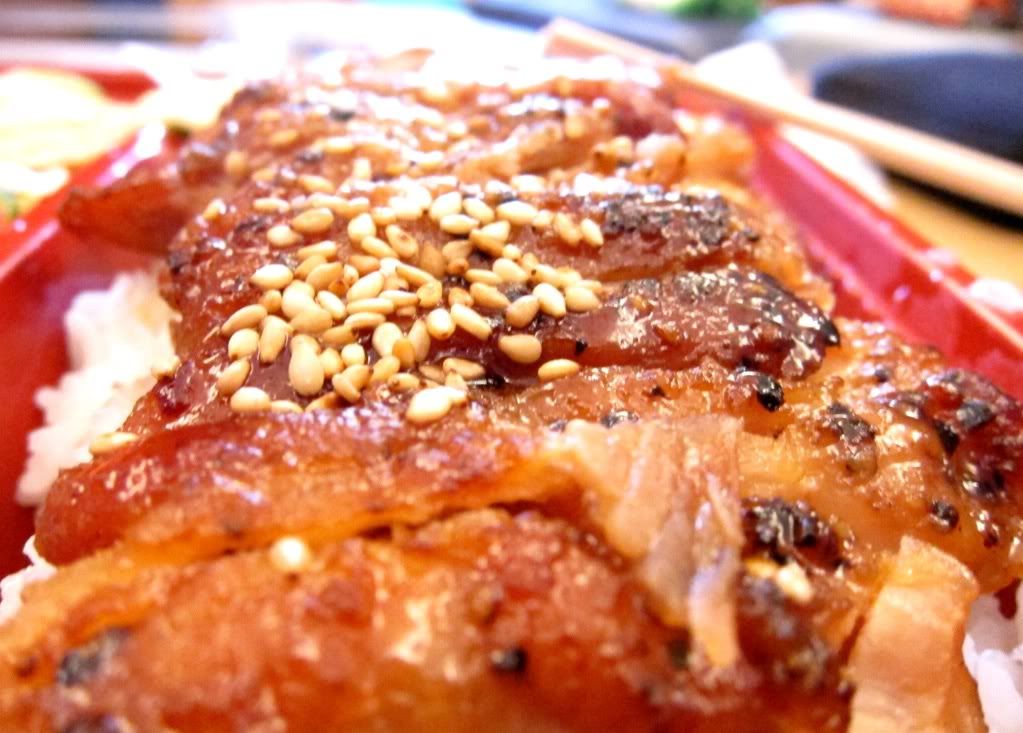 lots of meat. you can also order DOUBLE MEAT!
有好多肉的, 也可以點雙倍肉的
!
The salad that comes with the bento, served with a japanese salad dressing, the sauce's also he's own recipe!
跟便當的蔬菜沙律, 配有自家製的日式沙律汁.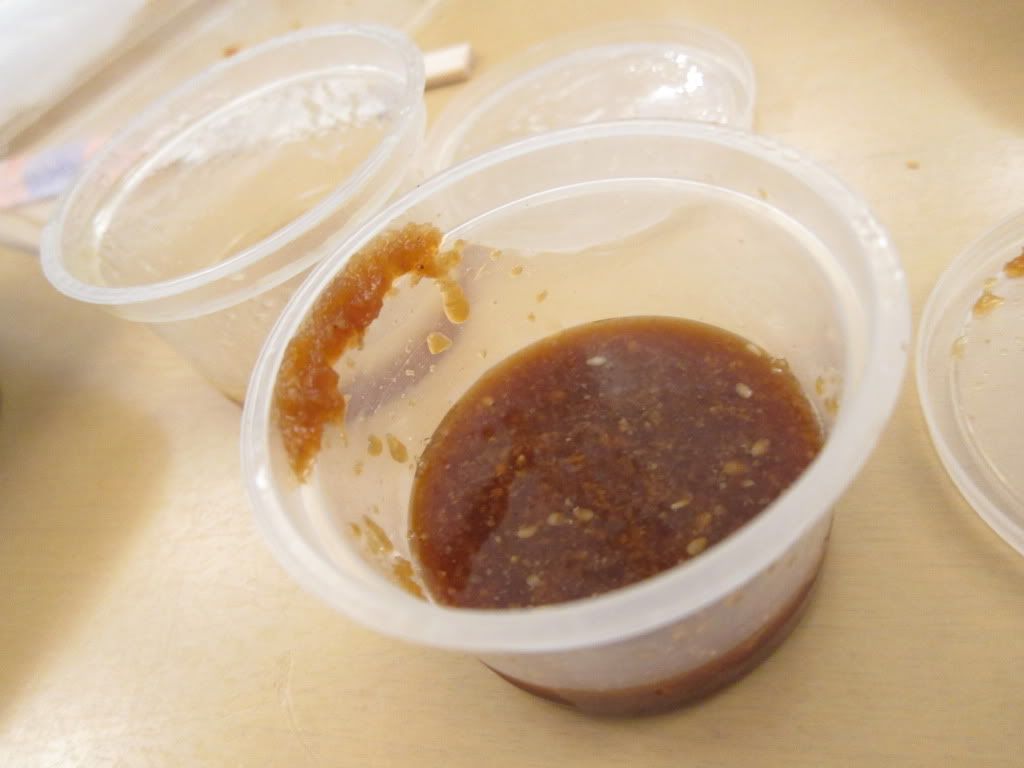 during my grapefruit diet, i eliminated the rice, and doubled the meat :P, so it's basically teriyaki chicken salad. this sauce is from a recipe in Tokyo. it's new! and he specially made it for me today. it's REALLY good!
西柚減肥法期間, 走了飯, 點了個雙層肉(即係燒雞沙律啦), 這個汁的秘方來是遠方的東京, 新產品, 特別加俾我的, 好好味架!
It's a local shop. and sometimes when it gets really busy(like Thursday nights) please be prepared and patient to wait. because everything you order is made freshly! or you can order it before you drive there like we sometimes do
.
這是家小店, 有時會很忙的, 例如星期四晚, 請預時間等呀, 因為都是即叫即做的! 或者可以先打電話點了菜然後才出發去, 我地有時都會咁的
.
This is the shop's address. you can also call up and pre-order a party platter. if you don't have special request it'll be the round sushi rolls. because the white people think that's how sushi looks.. of course, if you like eating good food like us, you can ask if they have anything special that's not on the menu. like the eel on the first picture(white people here don't normally like eels like that). if he has the ingredients he'll be happy to cook for you. it's for your reference anyway. If you're not even in Australia you may not be able to try it. and it's because i live in a farm...
這是小店地址, 可以預先訂派對拼盤的, 如果你無特別要求, 拼盤裡面所有壽司都是圓形捲的那種, 因為對於這裡的鬼佬來講, 壽司就只有那個樣的... 當然, 你如果你像我地為食的, 可以問他有沒有菜單以外的東西, (例如圖中的鰻魚, 因為這裡的鬼佬都唔喜歡食燒鰻魚的...) 有的話他好樂意為你煮的... 地址都係純粹提下, 你地應該唔會在附近有機會試到的, 因為我住係好偏僻好偏僻的地方嘛...
All Kinda Kebabs and Sushi
Opening Hours
Monday : Closed
Tuesday : Lunch Only 11am – 2pm
Wednesday – Sunday : Lunch 11am -2pm; Dinner 5pm – 8pm
Contact Us
We are located at Shop 1B, 100 Kingsley Drive (next to the Cheesecake Shop) and can be contacted on 9409 9679 for takeaway and party platter orders.
http://www.kebabsandsushi.com.au/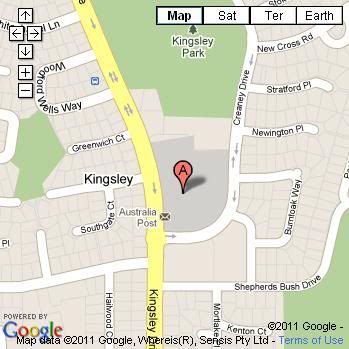 -----