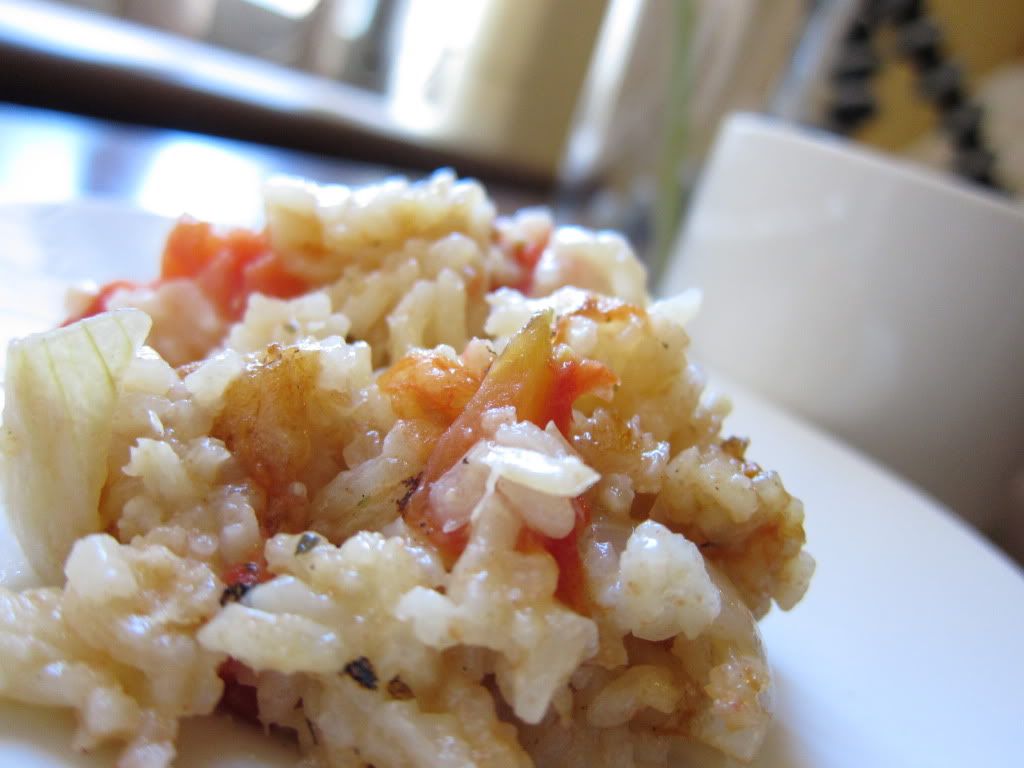 it looks very professional doesn't it? it's actually not hard to make
.
Here's the recipe.
睇落係咪好似好專業咁?入得廚房,出得廳堂。其實唔算太難整。
下面就係食譜。
Ingredients
材料﹕
Solid
食材
:
seafood
300g

海鮮


mushrooms
100g

磨菇


onion
1

洋蔥


red bell pepper

half
紅燈籠椒
半個
little chillis
2

小辣椒


garlic
1 clove

蒜頭


parmesan cheese
100g

意大利芝士
liquid mixture
醬汁
:
Vegie/chicken stock
2 cups

雞湯


white wine
1 cup

白酒
seafood mix
海鮮雜錦
vegies: mushrooms, red bell pepper, onion, chilli and garlic
蔬菜﹕磨菇、紅燈籠椒、洋蔥、辣椒、蒜頭
sundried tomato
蕃茄乾
parmesan cheese
意大利芝士
arborio rice
意大利米
RICE COOKER. now this is essential. you may not have one in your western kitchen. but go get one you can get one around 20-30 dollars. with this you DON'T HAVE TO keep stirring your risotto when cooking!! you can also use it to make soup, cook quick noodles, and bake sponge cakes.
i'm serious.
電飯煲。順便推介一下俾外國既朋友,外國廚房可能未必有,可以去買返部,因為真係好方便。可以煲乜煲物,連「電飯煲,焗蛋糕」都得。
Procedures

步驟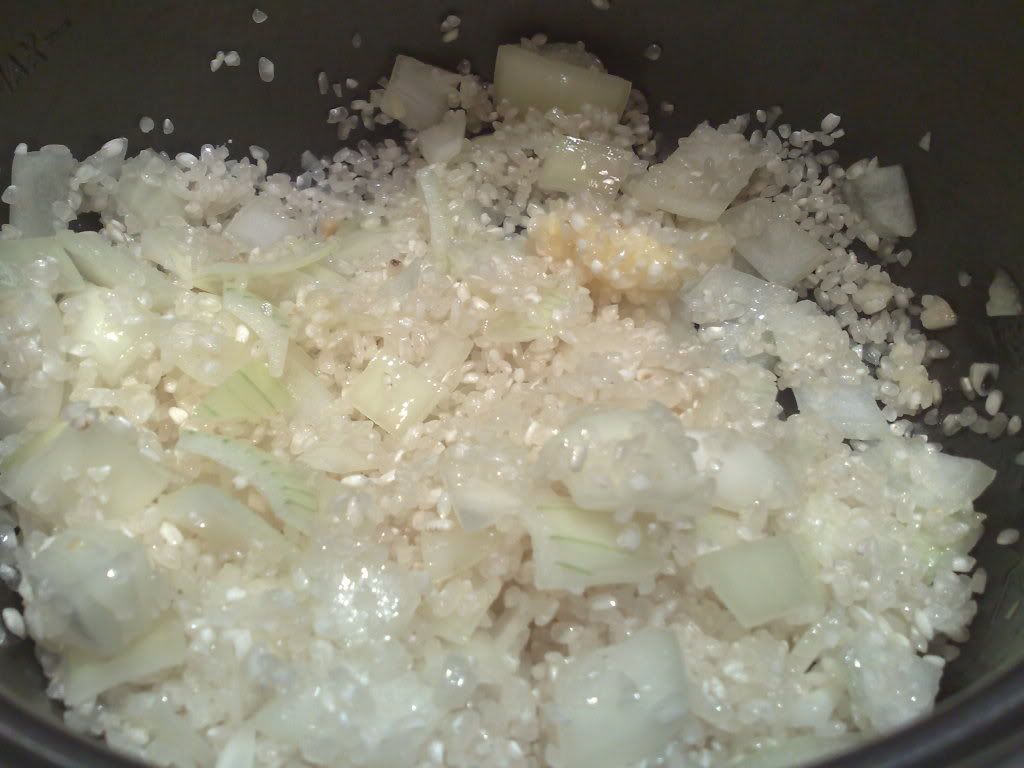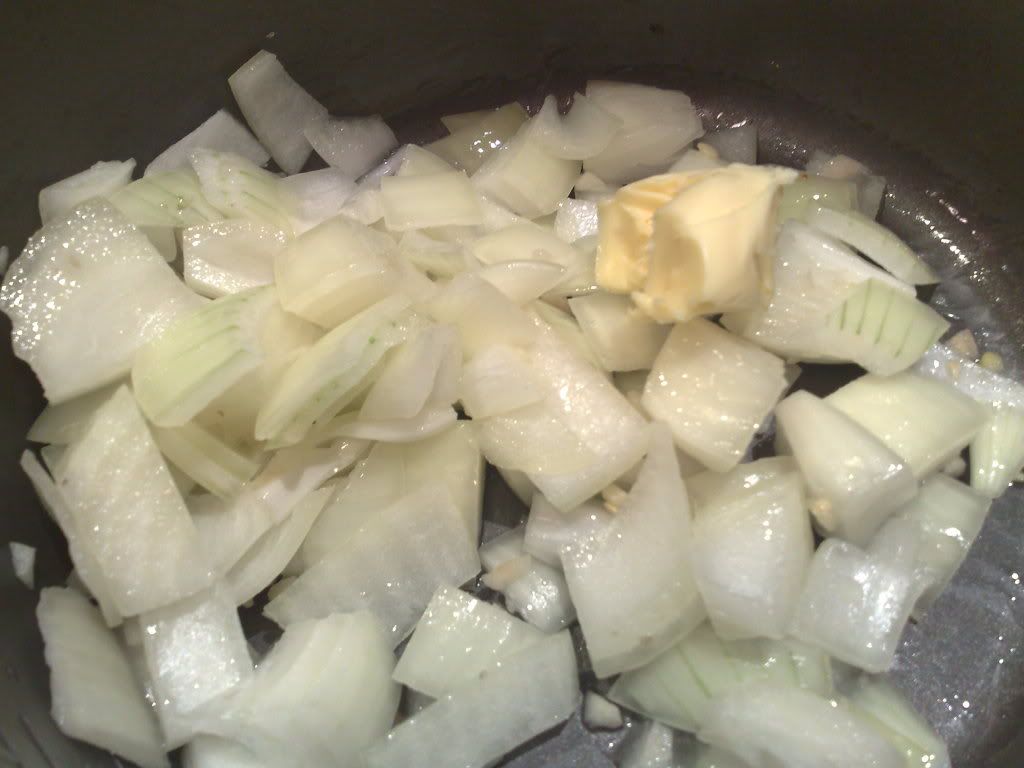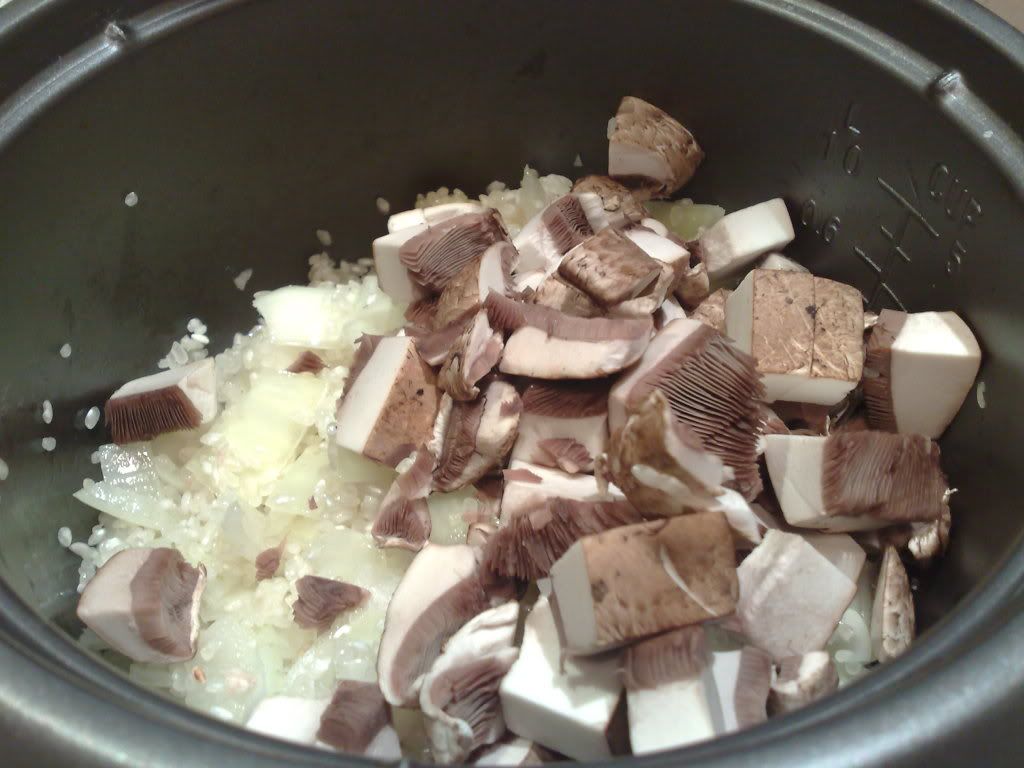 1. Put butter/oil into the fry pan/rice cooker, then crisp up the onions. add aborio rice to absorb the butter as well. add mushrooms and other vegies.
將牛油/食油落鑊,爆香洋蔥。再加意大利米,最後再加磨菇同其他蔬菜。
2. Put the solid mixture(except cheese) into the rice cooker. then add liquid mixture to it as well. stir it, cover lid, press the "cook" button. let it cook. when it's done it'll automatically switch to the "keep warm" mode. you don't need to stir it and you can see the progress through the glass lid.
將所有食材(除左芝士)放入電飯煲,再加入醬汁。搞混,然後就可以開始當平日煮飯咁煮。
3. while you're waiting you can shred the cheese. when the cooker's switched to "keep warm" mode, stir the cheese in evenly and let it sit in the warm cooker for 10 mins.
等緊煲飯果陣,得閒可以切下芝士。當煮好左,就將芝士平均分鋪係飯既表面,再等佢焗十分鐘。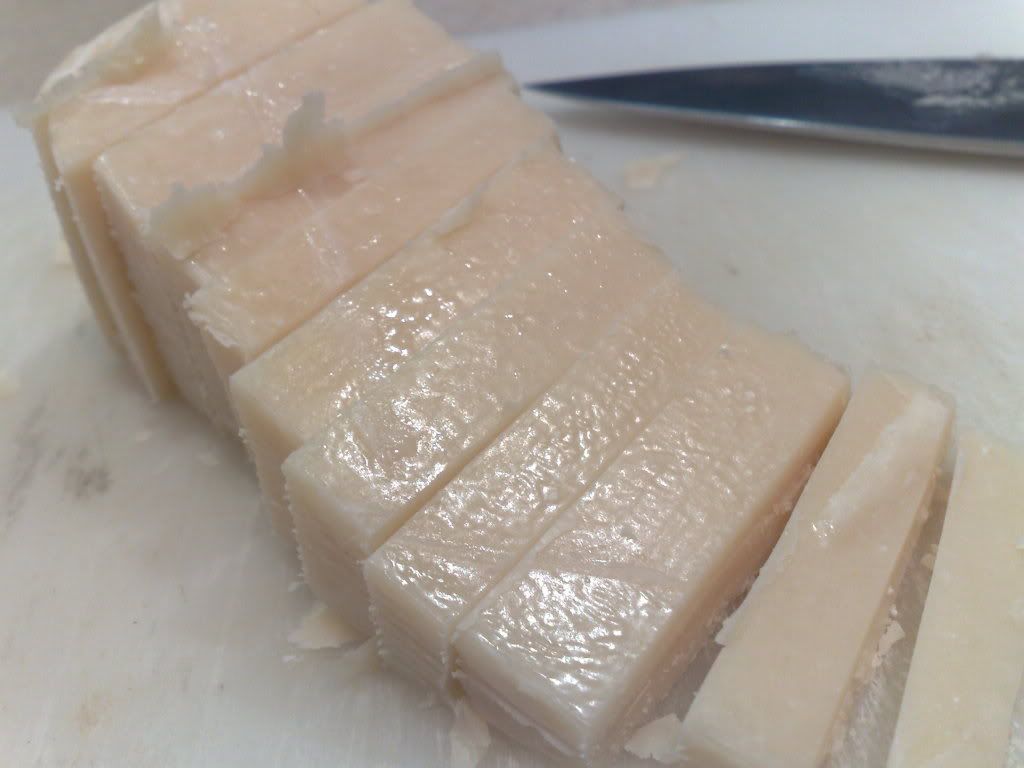 IMPORTANT: it's important to use Parmesan cheese in risotto. if it's not parmesan, it's not risotto.
重要: parmesan芝士係呢個意大利飯既重點, 佢個味道同質感唔係其他芝士可以代替. 每種芝士之所以唔同, 就係因為佢地係真係唔同. 唔可以用整薄餅的mozerella因為太淡, 車打芝士唔同味, 更加唔駛講一片片果的卡夫芝士, 唔好玩啦.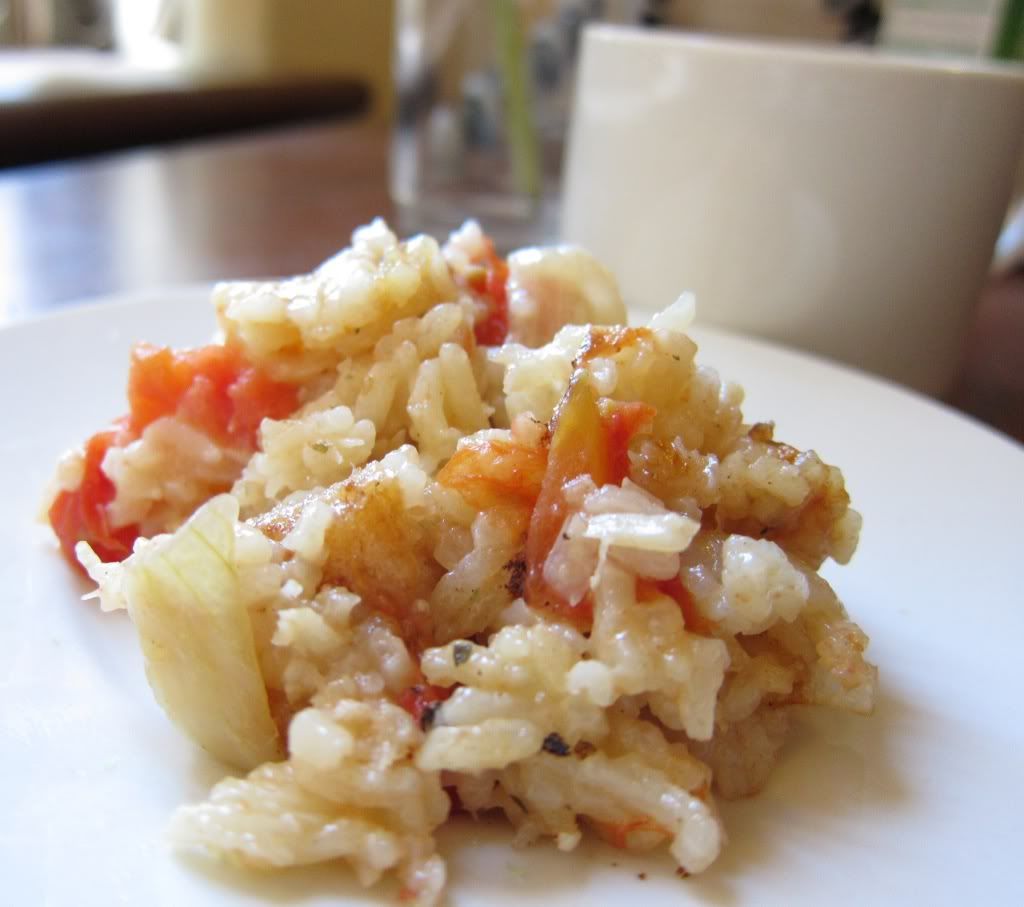 then it's all done
.
然後,得左,食得。
特別鳴謝中文撰寫: 銀戰士

Chinese interpreter R. Silver.
P.S. seafood is just one of the ideas. you can use chicken, or just mushroom, or whatever you like
.
其實其不一定要用海鮮, 也可以用雞肉, 只放蘑菇也是好好味的
.
Next episode:
下回預告: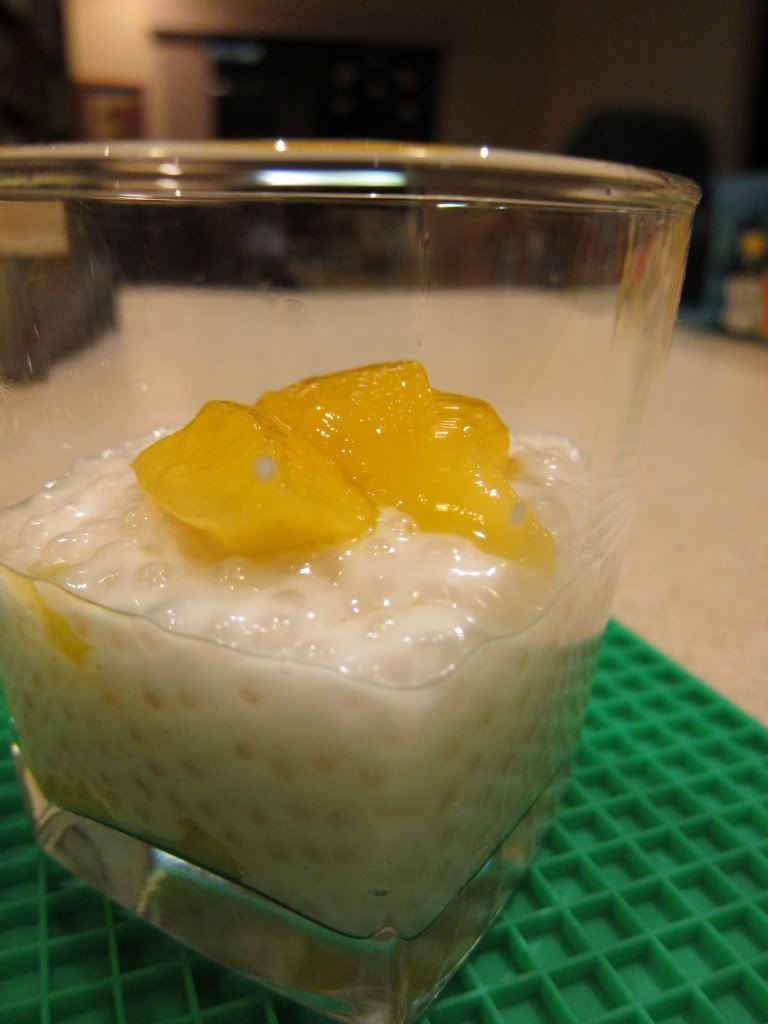 Mango Sago Coconut pudding
芒果椰汁西米布甸
-----