1 day until we're on the plane!! ^0^ so excited. can't stop thinking of the thailand trip and made a thai chicken salad LOL~
仲有一日出發喇~~ 去泰國, 好耐無去過了~ 今次又係一大班人去哈哈~ 整左泰燒雞沙律 :D
shred the lemongrass(half a stick) 香茅切碎(半條)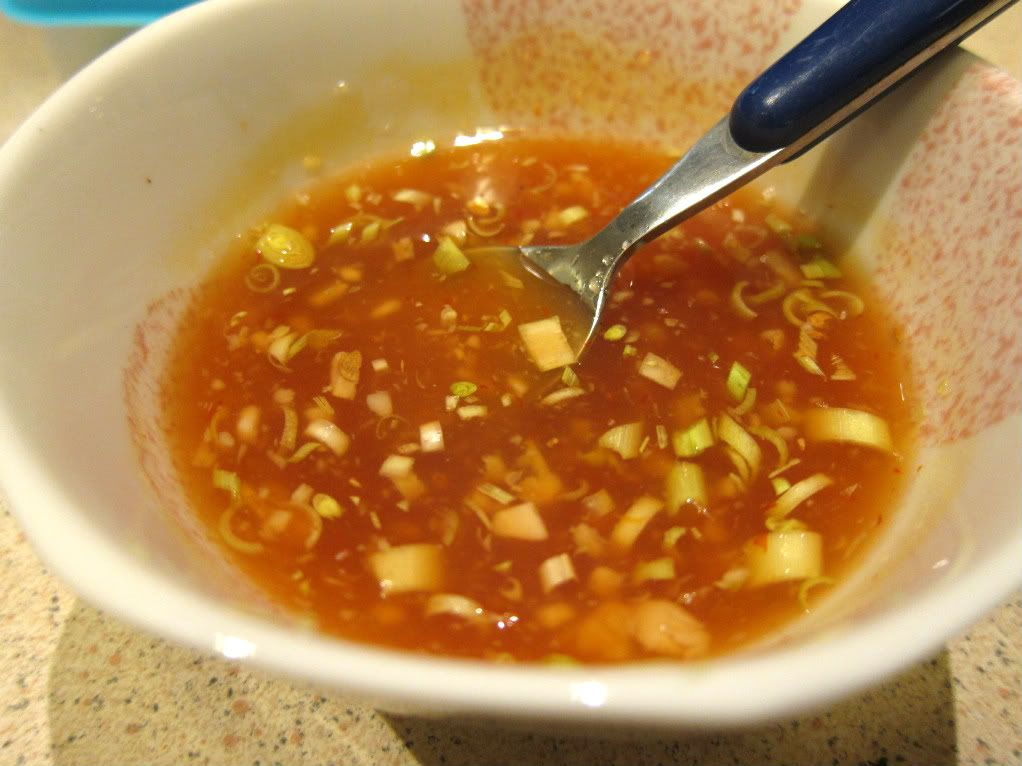 Chicken fillet(we used tenderloin skin off, but it's better with skin on)
lemongrass shredded

1/2 a stick
salad vegetables as much as you like :)
and:
thai sweet chilli sauce 2/5 cup or 100ml
salad dressing / dip sauce:
Thai sweet chilli sauce 4 tbsp
lemongrass shredded 1 tbsp
Method
1. Marinate the meat for 0.5-1 hour
2. Pan fry them until they're fully cooked
3. pour more thai sweet chilli sauce in to cover the surface
4. Keep frying until the sauce is caramelised and the meat is browned.
5. put it on salad, pour over dip sauce/dressing sauce, done yo~
食譜
醃料:
雞柳(用了脊肉
,
無皮
,
但用有皮其實會好味些)
500
克
香茅切碎
1 / 2
枝
胡椒
2
茶匙
黑胡椒
2
茶匙
魚露
2
茶匙
鹽
2
茶匙
咖哩粉
2
茶匙
沙
律
蔬菜
喜歡幾多就幾多
~
仲有
:
泰國甜辣椒燒雞醬
2 / 5
杯 或 100毫升
沙拉醬
/
沾醬:
泰國甜辣椒醬
4
湯匙
白醋
2
湯匙
青檸汁
1
湯匙
糖
1
湯匙
蒜末
1
大匙
香茅碎
1
湯匙
方法
1。醃的肉 0.5-1

小時
2。煎至全熟
3。倒100毫升

泰國甜辣椒燒雞醬, 包著雞肉表面, 然後繼續煮
4。直到醬開始結焦糖​​, 肉金黃色
5。放上沙律菜上面, 淋上汁(或唔淋, 用來沾), 食得了!~